Zoho Integration Guide
How to sync a Zoho and an iovox account
In order to share calls in Zoho, the integration needs to be activated from the iovox account by starting a trial.
From the "Integrations" section:

Click on the "FREE" button
Or from the "Call Details" section: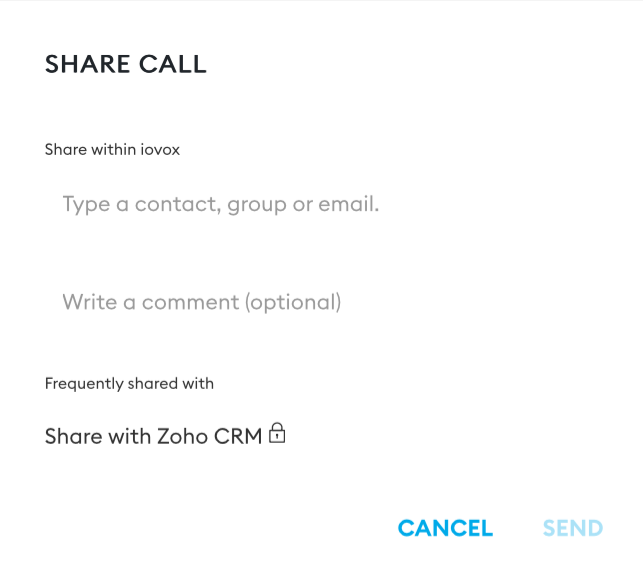 Click on the "Share" icon then on "Share with Zoho CRM"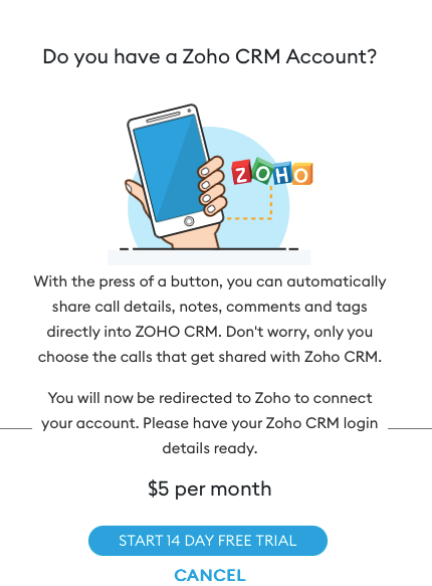 Click on "START 14 DAY TRIAL"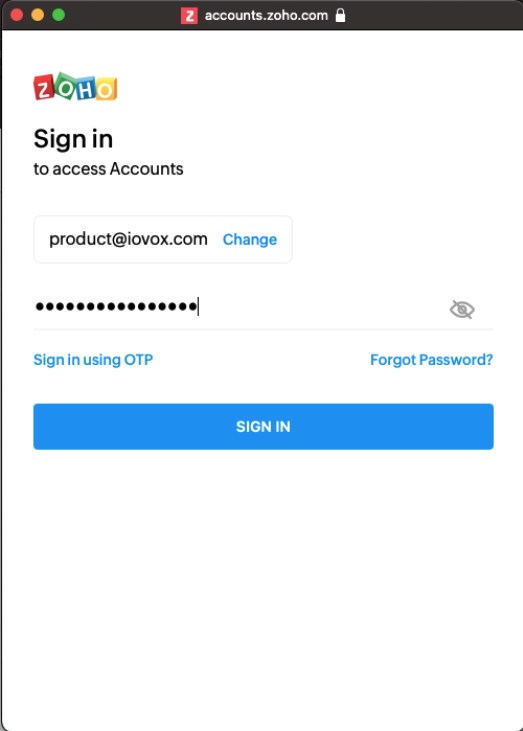 Enter your Zoho credentials
You now have the option to share the calls to your Zoho account.
How to share a call in a Zoho account
An option is now available when clicking on the "Share" icon from the Call Details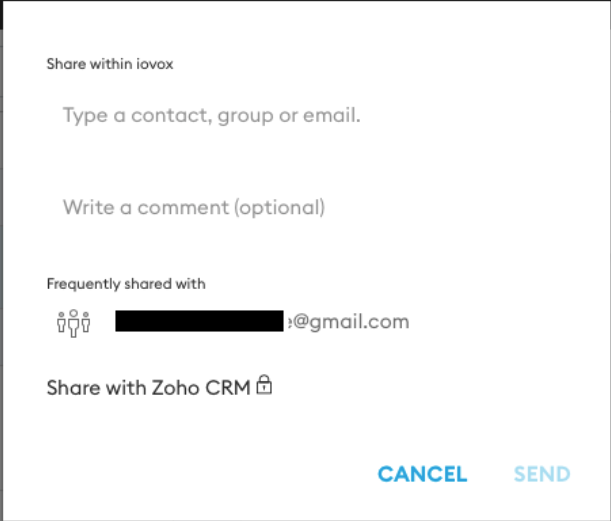 Click on "Share with Zoho CRM"

Once the call is shared, the "Shared" icon is displayed
Where do I see shared calls in Zoho?
Now that you have shared calls, log into your Zoho account and go to the "Activities" \> "All Calls" section

Select "Activities" from the "…" dropdown.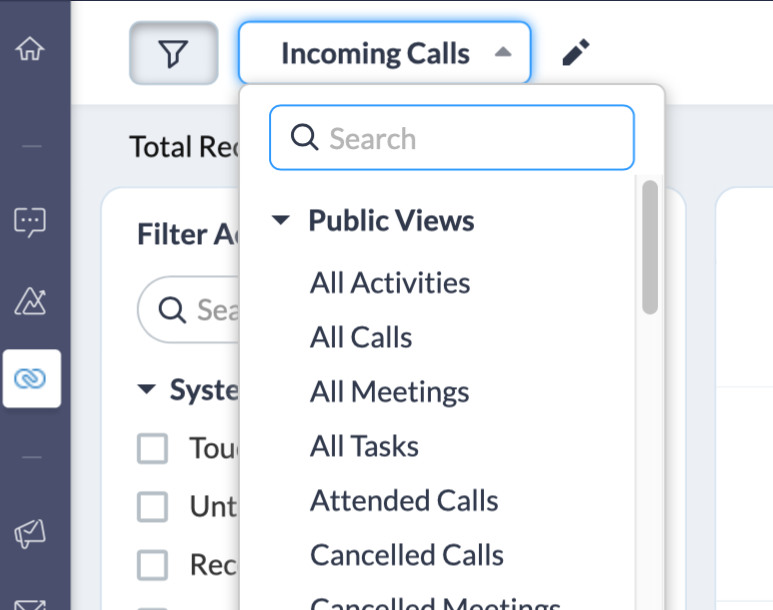 Select "All Calls" from the "Activities" dropdown.

Check the list in the table
If there was no Contact / Lead corresponding to this phone call in the Zoho account, a new one will automatically be created with the available information: First / Last Name, Telephone Number.

Call with "Brent" shared to Zoho via the iovox platform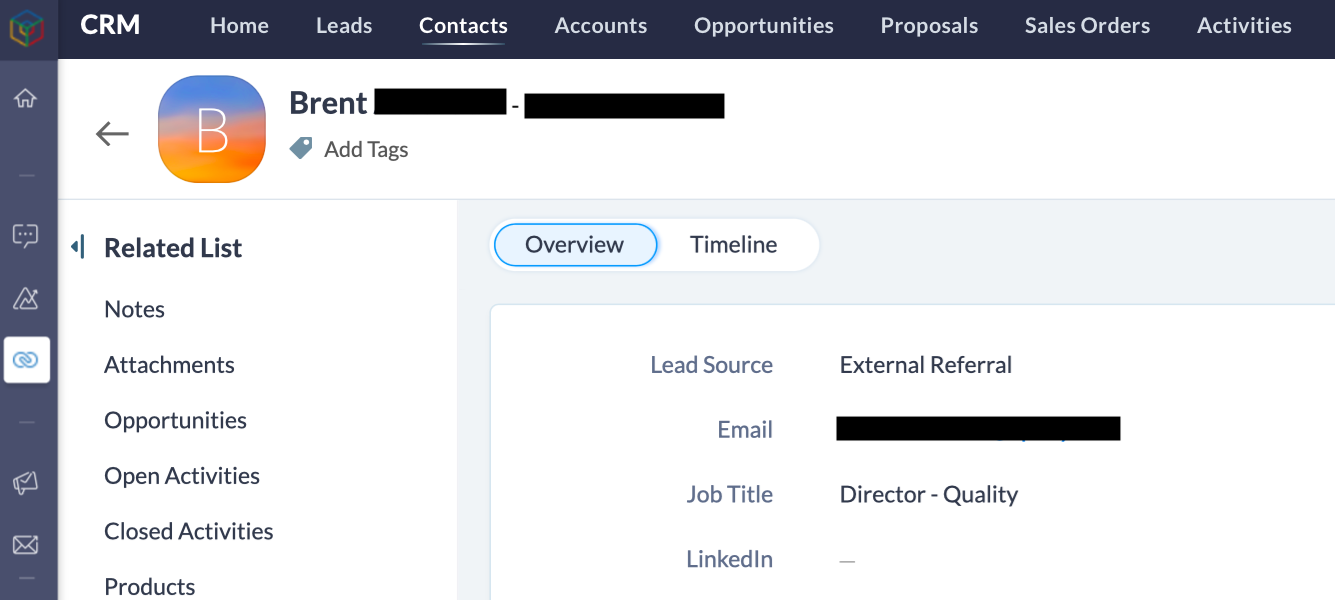 A new Contact / Lead is automatically created in the Zoho account with the information available (in this instance, First Name and Phone Number).
If the call information in iovox matches with the Contact and/or Lead details in Zoho, they will be matched and synced.
iovox, Web, Integrations, Zoho
Contactez notre équipe dès aujourd'hui pour découvrir nos produits et solutions
Veuillez sélectionner une option:
Contactez-nous
Envoyez-nous un message et une personne de notre équipe vous contactera dès que possible.
Ou appelez-nous au +33 1 84 88 46 40